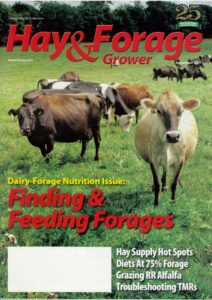 Hay & Forage Grower – September 2011
by Rick Mooney
An activity boom in Wyoming's oilfields has similarly benefited hay growers in the east-central part of that state, says Greg Richendifer, farm manager at Wagonhound Land and Livestock Co. near Douglas.
"They're hauling pipe out of Texas into the Gillette area," he says. "That has flatbed truckers looking for back-hauls to Houston. A lot of them are just trying to cover their fuel costs. It's really helped out on freight rates for hay moving in that direction."
Richendifer, who annually puts up 18,000 tons of alfalfa and alfalfa-grass hay on 2,800 irrigated acres, reports that weather problems crimped production of premium-quality hay during first cutting.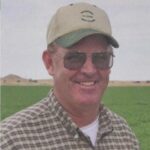 "Our second cutting, though, was just perfect," says the grower, who markets primarily to dairies and horse operations. "Our third crop is looking very good, and we are on track for a fourth cutting."
Read more here…