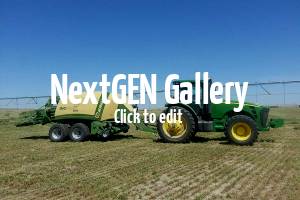 Wagonhound Farm Division received a new piece of equipment this week that they are very excited about!
Hot off the barge from Germany this piece of equipment packs up to 9 small bales into one big bale.
The big bales make for efficient field clearance, transport and stacking while being able to break down the large bale allowing you to easily handle small bales tight spaces.