Foundation Council Chairwoman Maggie Bellville sees her involvement as a way to preserve the American Quarter Horse Legacy
By Elizabeth Ellis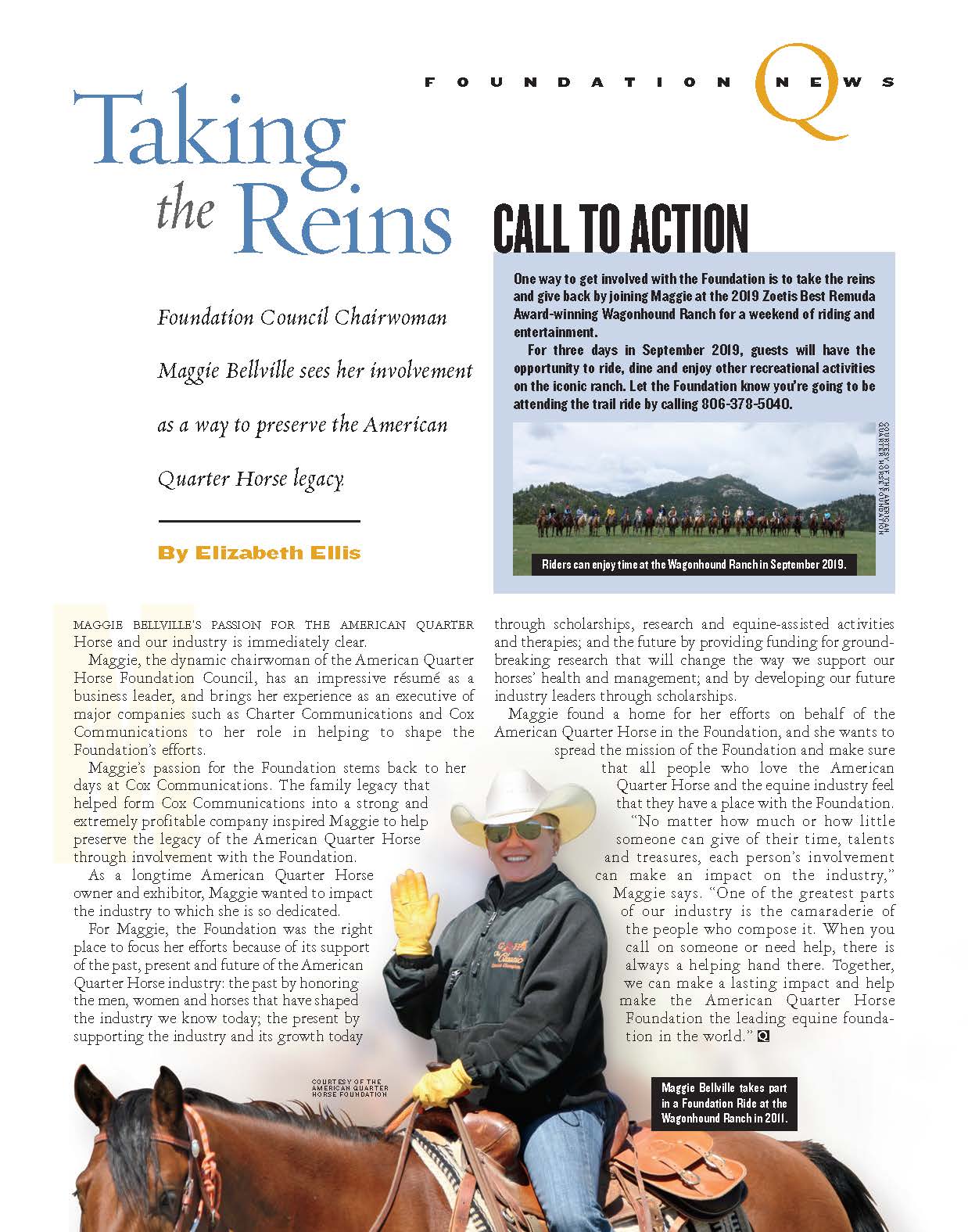 Maggie Bellville's passion for the american quarter Horse and our industry is immediately clear.
Maggie, the dynamic chairwoman of the American Quarter Horse Foundation Council, has an impressive résumé as a business leader, and brings her experience as an executive of major companies such as Charter Communications and Cox Communications to her role in helping to shape the Foundation's efforts.
Maggie's passion for the Foundation stems back to her days at Cox Communications. The family legacy that helped form Cox Communications into a strong and extremely profitable company inspired Maggie to help preserve the legacy of the American Quarter Horse through involvement with the Foundation.
As a longtime American Quarter Horse owner and exhibitor, Maggie wanted to impact the industry to which she is so dedicated.
For Maggie, the Foundation was the right place to focus her efforts because of its support of the past, present and future of the American Quarter Horse industry: the past by honoring the men, women and horses that have shaped the industry we know today; the present by supporting the industry and its growth today through scholarships, research and equine-assisted activities and therapies; and the future by providing funding for ground-breaking research that will change the way we support our horses' health and management; and by developing our future industry leaders through scholarships.
Maggie found a home for her efforts on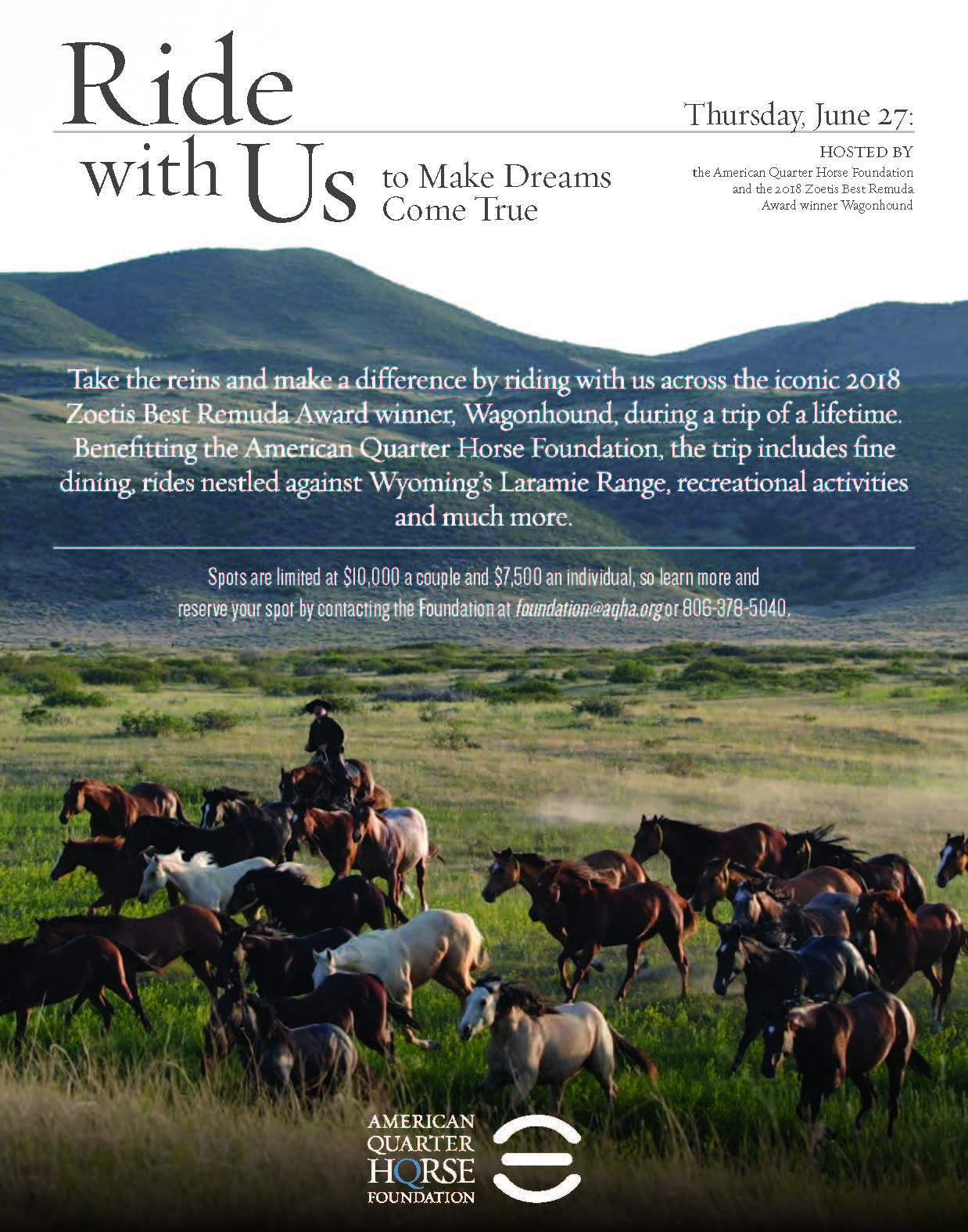 behalf of the American Quarter Horse in the Foundation, and she wants to spread the mission of the Foundation and make sure that all people who love the American Quarter Horse and the equine industry feel that they have a place with the Foundation.
"No matter how much or how little someone can give of their time, talents and treasures, each person's involvement can make an impact on the industry," Maggie says. "One of the greatest parts of our industry is the camaraderie of the people who compose it. When you call on someone or need help, there is always a helping hand there. Together, we can make a lasting impact and help make the American Quarter Horse Foundation the leading equine foundation in the world."