By Hotel Business
July 1, 2022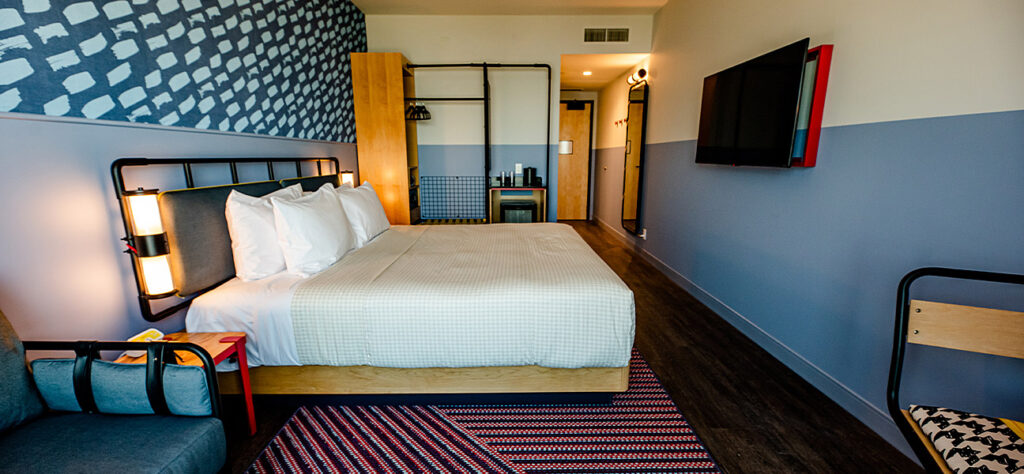 The first location for Hyatt's new lifestyle brand Caption by Hyatt has opened on a famous street in Tennessee, while other properties have made their debuts.
Reid Creek Lodge Debuts in WY
Wagonhound Land & Livestock Co. has opened Reid Creek Lodge, the brand's first seasonal guest lodge located in the heart of the American West in central Wyoming.
The property features an 8,000-sq.ft. lodge with seven bedrooms accommodating up to 22 guests and one group at a time. The exclusive experience includes a personal chef, curated programming, gathering spaces and rustic mountain design. The lodge focuses on being true stewards of theWest, respecting the land and its historic roots to keep the peace and serenity that comes with its vast open spaces and grounds.
Located on a private working ranch, Reid Creek Lodge offers unparalleled access spanning 300,000acres in the heart of the Laramie Range of the Rocky Mountains. Activities offered on property are designed for guests to enjoy authentic experiences and embrace the natural beauty that surrounds them in one of the world's most breathtaking destinations, according to the developers. The lodge's private guides will create a customized itinerary for each group, ranging from hiking, horseback riding, fishing, skeet shooting, wildlife viewing, archery, yoga, spa services and an overnight camping experience on the property. Guests can also explore the nearby trails with an e-mountain bike or spend the day paddleboarding on one of the many alpine lakes.
Read the full article at hotelbusiness.com.
Discover more about Reid Creek Lodge by visiting our accommodations page.