September 6 & 7

Airlines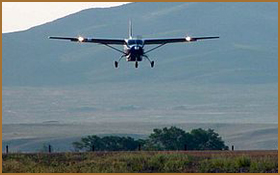 AIR TRAVEL
Wagonhound Private Airstrip: Wagonhound is equipped with its own 3,200 foot long grass airstrip. The strip is capable of handling small single engine to turbo prop aircraft. Please call 307-358-5439 for more information and authorization for usage.
Larger Private Aircraft: Click here for the Converse County Airport in Douglas, WY.
Commercial Air Travel: Click here for the Natrona County Airport in Casper, Wyoming. It is approximately an hour's drive from the ranch.
Click here for Denver International Airport, which is about four hours from the ranch.

Blocked Rooms for Wagonhound Land & Livestock Horse Sale – September 6 & 7

Sleep Inn
508 Cortez Drive
Douglas, WY 82633
(307) 358-2777
Click Here for Sleep Inn Website
Room Rate: $129 + Tax – includes complimentary breakfast
*Must reserve rooms by August 29, 2013 to get listed rate
15 Rooms Blocked

Douglas Inn & Convention Center
1450 N Riverbend Drive
Douglas, WY 82633
(307) 358-9790
Room Rate: $94 + Tax
Click Here for Douglas Inn & Convention Center Website
*Must reserve rooms by August 30, 2013 to get listed rate
40 Rooms Blocked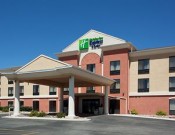 Holiday Inn Express
900 W Yellowstone Hwy
Douglas, WY 82601
(307) 358-4500
Room Rate: $129 + Tax – includes free Express Start Breakfast Bar
Click Here for Holiday Inn Express Website
*Must reserve rooms by August 16, 2013 to get listed rate
25 Rooms Blocked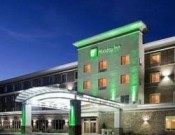 Holiday Inn Casper East-McMurry Park
721 Granite Peak Drive
Casper, WY ‎82609
(307) 577-5000
Click here for Holiday Inn Casper East Website
Room Rate: $109 + Tax
* Must reserve rooms by August 23, 2013 to get listed rate
30 Rooms Blocked
Holiday Inn Express Casper
4250 Legion Lane
Casper, WY 82609
(888)465-4329
Click here for Holiday Inn Express Casper
Room Rate $106.64 + tax Group code for blocked rooms is EG2
*Must reserve rooms by August 16,2013 at 6pm to get listed rate
25 Rooms Blocked

View Larger Map


Motels in Casper area
C'Mon Inn
301 Lathrop Rd
Evansville, WY
(307)462-0603


Baymont Inn and Suites
480 East Lathrop Rd
Evansville, WY
(307)235-3038


Sleep Inn and Suites
6733 Bonanza Rd
Evansville, WY
(307)235-3100


Courtyard by Marriott
4260 Hospitality Ln
Casper, WY 82609
(307)473-2600


Main Stay Suites
551 Granite Peak Dr
Casper, WY 82609
(307)472-7829


Wyoming State Fairgrounds in Douglas is available for Campers, RV's, and horse trailers.
Water and electricity is available for hook-up. Site is approx. 15 miles from horse sale. Please contact Dustin Ewing at (307)351-0315 or dewing@wagonhound.com to reserve a site.
$25/night
Blocked Rooms for Wagonhound Land and Livestock Horse Sale



Area Attractions
Wyoming Pioneer Memorial Museum – houses the state's finest collection of Indian and pioneer artifacts both civilian and military, including one of the first school houses built in Wyoming and a tepee from the "Dances with Wolves" movie. Located in Douglas.
FMI 307-358-9288
Douglas Railroad Interpretive Center – is the home of the FE & MV Railroad Passenger Depot, which is a historic standpoint, was an important building in Douglas that helped to establish the town of Douglas. The site features seven historic rail-cars open year round.
FMI 307-358-2950
Douglas Water Park – located across from Washington Park in Douglas and behind the American Legion Hall. Wet Wild Slide Fun.
FMI 307-358-4488
Jackalope Square – The town of Douglas is known as the "Home of the Jackalope."  the square is open year round for family pictures with this statue of the Jackalope… half jackrabbit and half antelope! FMI 307-358-2950

First Fatality of the Great Migration – Joel Hembree from Tennessee, died at the age of 6 years old by "falling off the wagon tongue and wagon rolling over him." On July 18 between Bed Tick and Le Prele Creek, the young boy was documented to be the first death of the 1843 migration on the Oregon Trail.
FMI 307-358-2950
Morton Mansion – this Queen Anne style home which was very popular in the 1880-1890s, operates as a Bed and Breakfast Inn in today's Douglas, showing off its "turn of the century elegance" with ornate woodwork, hardwood floors, and intricate wallpaper.
FMI  307-358-2129
Sir Barton Burial Monument– first Triple Crown Winner in the United States located in Washington Park of Douglas, Wyoming. Picnic area.
FMI 307-358-2950
College Inn Bar– holds the distinguished place in American Saloon history. Built to accommodate customers in style. Furnishings and fixtures with the highest quality in mind – including an intricately carved mahogany back bar with a marble slab top and ornate, free standing mahogany arches define this establishment as the oldest business in Douglas history to have operated from the same location.  Though the sleeping rooms are no longer in use, many original fixtures and vintage decor remain the same.
FMI 3074-358-9976
Italian Prisoner of War Murals – these painted murals on the walls in the officer's club at the Douglas interment camp which is now the Douglas International Order of Odd Fellow Lodge No 15, depicts the POW's impression of the American West. The original camp was built in 95 days and consisted of 180 temporary buildings on a 687 acre tract of land in southwest Douglas.
FMI 307-358-2950
LaBonte Hotel – named for the first settler in Converse County, the hotel was promoted within the region to motorists traveling the new Yellowstone Highway. The building has been in use as a hotel since its inception, and is crowned with a sizable reproduction of a Douglas "Jackalope."
FMI 307-358-4343