October 5–6, 2018, Guthrie, Texas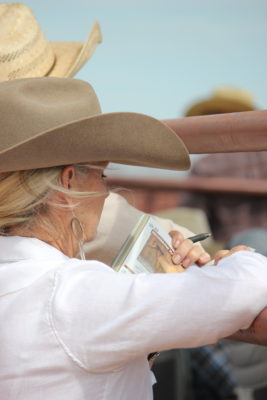 The Return to the Remuda Sale, slated for October 6 in Guthrie, Texas, is an annual partnership presented by Four Sixes Ranch, Beggs Cattle Company, Pitchfork Land & Cattle Company and Tongue River Ranch. The 2018 sale will include guest consignors King Ranch and Wagonhound Land & Livestock. Three of these historic ranches are winners of the prestigious AQHA Best Remuda Award, which recognizes outstanding ranches for their efforts in raising American Quarter Horses.
Each year, participating ranches choose some of their top horses to offer to the public, including weanlings, yearlings, 2-year-olds, fillies, stallion prospects and riding horses. Buyers of each consignment will be placed into a "buyer raffle" for a chance to take home a custom-made saddle by Jeff Smith Saddlery. A sale horse demonstration and preview are scheduled for Friday, October 5. Both the demonstration and sale will be held in the new covered arena at the Four Sixes Ranch in Guthrie, Texas.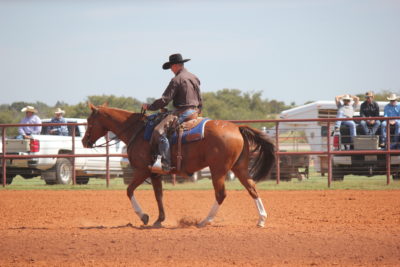 Also, during the sale, there is an American Quarter Horse Foundation Benefit Auction that consist of numerous ranch-type memorabilia such as art, jewelry and spurs. The proceeds will assist foundation programs which support equine research, America's Horse Care Therapeutic Riding and the American Quarter Horse Hall of Fame & Museum. In addition, attendees will have the opportunity to view the hosting ranch's chuckwagons and shop their on-site booths for memorabilia and other merchandise.
For more information: The Return to the Remuda Sale Facebook page or 6666ranch.com.