Anouk Krantz's latest book, Ranchland: Wagonhound, captures the beauty and stewardship of Wagonhound Land and Livestock. The book includes over 150 oversized black and white pages with spectacular aerial shots and ground-level images of the Wagonhound Ranch and its hardworking cowboys and cowgirls.
The truly impressive book won Best Photography Book of the Year prize at the prestigious Western Heritage Awards. Her passion for capturing the beauty and essence of the American West shines through in her stunning photography, and it is wonderful to see her contribution to the preservation of the cowboy way being acknowledged in such a meaningful way.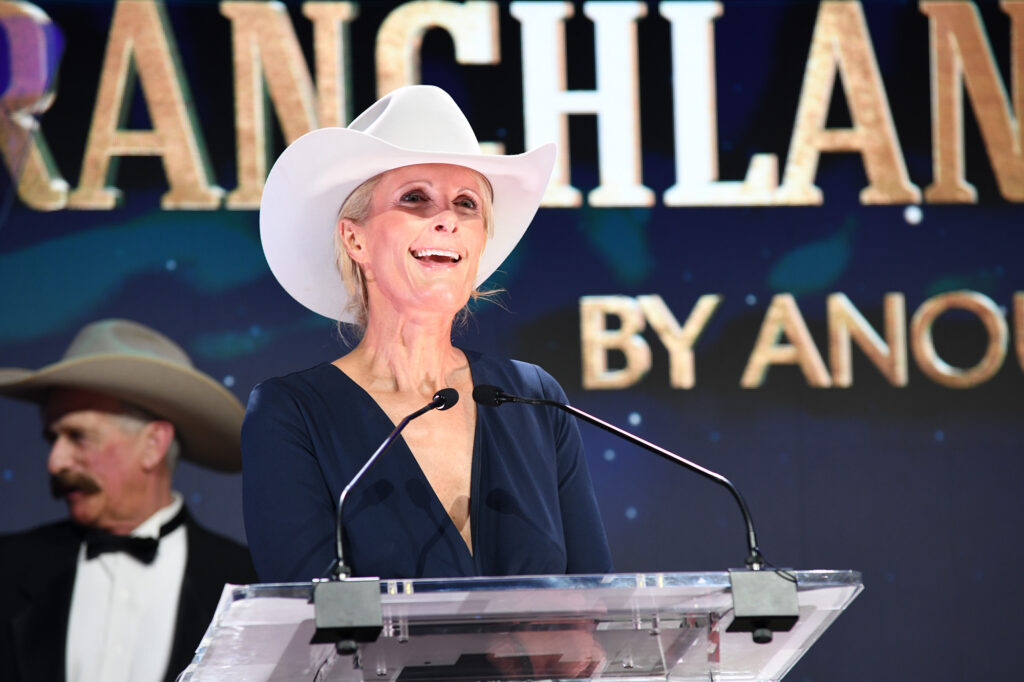 Ranchland: Wangonhound's star is the land itself, and Krantz captures the deep sense of stewardship that the Nicholas family and their crew bring to ranching every day. Krantz says she "fell in love" with the property and that Art and Catherine were "kind, trusting, and quite delightful to work with."
Life on the ranch is demanding and requires discipline and hard work from all. The book highlights the hardworking men and women who keep the Wagonhound ranch humming, including some spectacular helicopter shots of the ranch's remarkable land and views. Krantz describes the ranch as majestic. Her book captures this majesty in black and white, showcasing the remarkable land, hardworking people, and deep values of the Nicholas family.
Ranchland: Wagonhound was published by The Images Publishing Group, which also published Krantz's two previous books, West: The American Cowboy and American Cowboys.
Read more about Anouk Krantz and her award-winning book in the following articles: