Janet Westfall recalls the story behind Lil Bit Reckless, the dam of our exceptional young Wangounhound Land & Livestock stallion Fiddle And Steel. Janet and Russ Westfall, both members of the NCHA Hall of Fame, have built their reputation by producing and training top-performing cutting horses.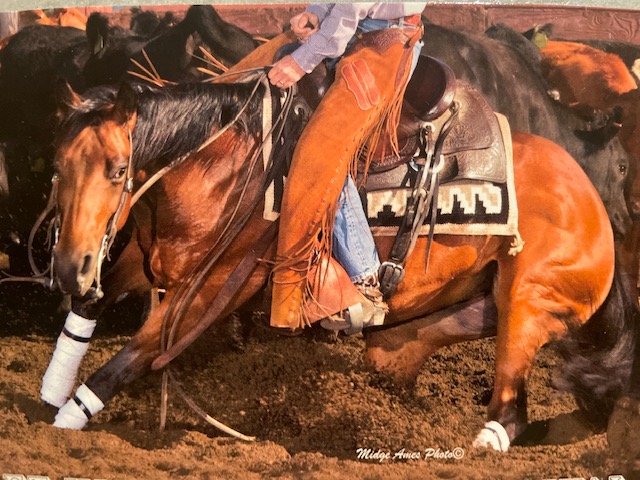 According to her, it all started in 1998 when Russ was looking for a nice open-aged event mare for a customer. After months of searching, they found "Trouble Lynn 495" at Bronc Willoughby's in Nocona, Texas. The mare was by Smart And Trouble out of a daughter of Jazabell that Spencer Harden had won the futurity on and over $160,000 in the 1970s. Russ bought the mare and brought her to California, even though she was only a four-year-old at the time.
Exceptional in the show pen, marking several 225s, Trouble Lynn 495 was retired due to soundness issues after being shown approximately only ten times. The owner didn't want to keep her as a broodmare and Russ saw this as an opportunity to add a valuable producer to his barn. He talked himself into purchasing her as a broodmare to breed to their stallion Genuine Jeep. However, the first two years did not go as planned. It was hard for the Westfalls to get her in foal, and unfortunately, the first foal she carried was born early and did not survive. 
After winning a lot on "CD Royal," the Westfalls decided to breed "Trouble Lynn" to him and sell her in foal at the NCHA sale. When the time came to enter her in the sale, Russ said, "We've come this far, let's just keep her and see what happens?"
On April 6, 2004, Trouble Lynn gave birth to her first foal, a bay filly with huge brown eyes, which they named "Lil Bit Reckless." Though she was a little waspy but timid and sweet when they started her, she was all business when she was started on a cow. Lil Bit Reckless moved pretty and low and had a huge stop. Janet recalls being very happy with the way she was coming together. She got her name "Lil Bit Reckless" after a lyric in a "Clay Walker" song that reminded Janet of Russ.
Lil Bit Reckless went on to become a standout at the futurity, winning three big open aged event championships in a row followed by two Mercuria opens in a row. She was retired early and sound, having given her all with earnings of $231,124. She produced multiple winners, including Fiddle And Steel, the 2020 NCHA Non Pro Futurity champion, with offspring earnings exceeding $550,000.
Previously in training with Russ and Brandon Westfall, Fiddle And Steel amassed an impressive record in the cutting pen earning $203,508. But his success doesn't stop there—his breeding career is just getting started with his first foals arriving in 2023. His offspring are eligible for several incentive programs, including the Breeders Invitational, NCHA Super Stakes, NRCHA Stallion Stakes, PCCHA Stallion Stakes, Ruby Buckle, Future Fortunes, South Dakota RCHA Stakes and Royal Crown Roping.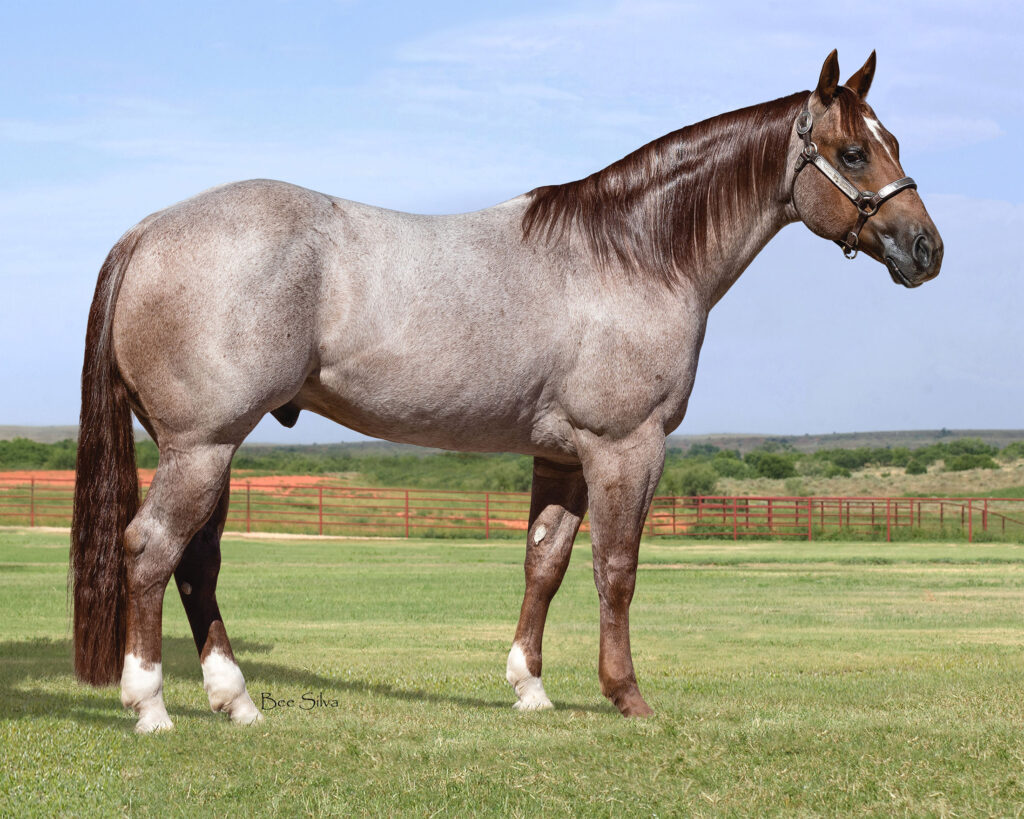 With their decades of experience and an eye for top-performing horses, it's no surprise that the Westfall family has found great success with Lil Bit Reckless and Fiddle And Steel. We look forward to big things from this stunning young stallion as a Wagonhound Land & Livestock stallion.
Fiddle And Steel stands at the 6666 Ranch.
Call (855) 674-6773 today to add Fiddle And Steel to your breeding program.